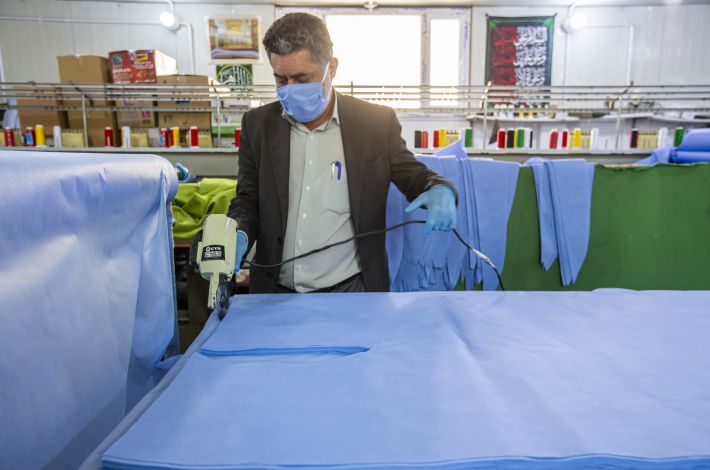 Sewing workshops of the al-Abbas's (p) holy shrine began the manufacture of medical protective suits, which are used to protect medical staff and workers in the sterilization to prevent the Corona epidemic, after it achieved great success in the manufacture of medical masks, and was able to contribute to filling part of the current shortfall on the market.
The move came after the demand for these suits increased recently for the purpose of using them to prevent corona virus, and the outcome of the first stage of production was more than (350) suits that will be distributed free of charge to the groups that use them.
The official of the Sewing Division at the al-Abbas's (p) Holy shrine; Mr. Abd al-Zahra Dawood Salman stated: "The first stage of production of these medical suits was more than (350) suits, and it will take an upward trend to increase production, and it will be distributed to the groups that use it from medical staff and corona prevention teams."
At the end of his speech, Abdul-Zahra affirmed, "The used cloth has been examined by a specialized medical committee from the Karbala Health Department, and it prevents fluids and sprays from reaching the skin of its wearers. The suits have been designed and stitched in different sizes and measurements in an appropriate and consistent manner with what is currently used."