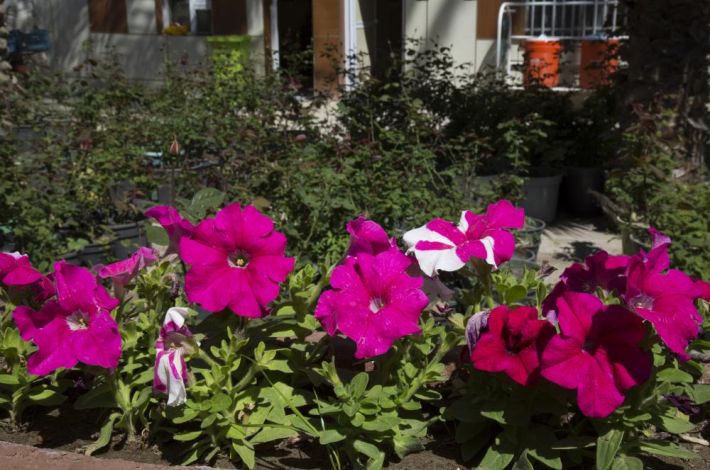 AlKafeel Nursery Group of the Service Affairs Department at the al-Abbas's (p) Holy Shrine has increased and produced many seedlings and various seasonal, permanent and shadow plants, in addition to deciduous and citrus trees, thanks to the good planning and perseverance in accordance with the methodology set by its management commensurate with the capabilities and competencies of its working staff, resulting this productivity in terms of quality and quantity with new plants that enters Iraq for the first time.
AlKafeel Nurseries Group is characterized by the permanent work throughout the year that is not limited to specific species. But the spring season is the season of renewal and growth, and is the best time to plant and decorate gardens. And this year spring was welcomed with various types and shapes of seedlings and plants, most of which grow inside the nursery, after it has conducted tests that prove their success. And this way, it was able to limit the importation that is a method adopted in most of the private nurseries."
Its focus was on the distinctive seasonal, permanent and shadow seedlings, including Petunias, chrysanthemums, mesembryanthemum, adder's eye, zinnia elegans, Calendula Officinalis, Marigold, royal Ester, Gazania, Royal Aster, Rosa Bracteata, Ficus Benjamina, Egyptian Acacia, Fistula Acacia and others. The nursery also produces the Dutch Cynodon Dactylon, which is characterized by its permanent green colour in summer and winter. The nursery also provides citrus trees of good quality and of all kinds (orange, mandarine, noomi Basra, sweet noomi, sour noomi, pomelo, grapefruit and bitter orange. It also provides a large selection of deciduous seedlings such as apricots, pears, apples and others."
AlKafeel Nursery works according to a plan developed for the advancement and growth of its plants and seedlings of all kinds and species that are suitable to the Iraq's environmental and climatic conditions, making what is produced by the nursery at competitive prices, whether for the citizens or the municipal departments, with suitable species for the Iraqi weather at subsidized and competitive prices that are much less than the import.