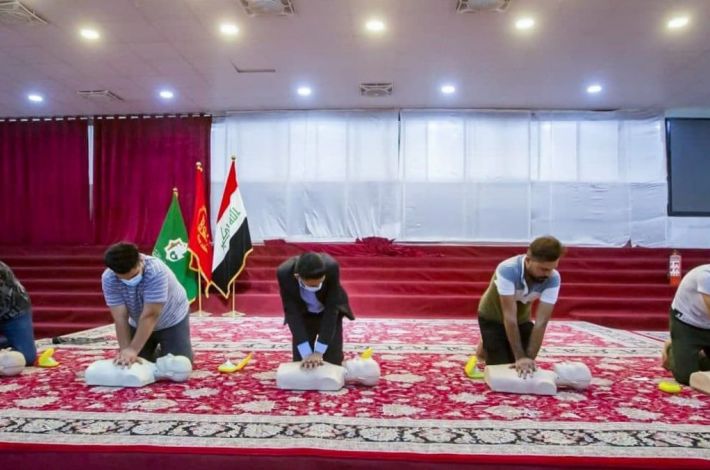 The Al-Kafeel Scouts Association of the Al-Abbas's (p) Holy Shrine Media Department set up a training camp for volunteers of medical evacuation teams, as part of its preparations for the Husseini season of mourning, with the participation of (80) volunteers from the governorates of Basra and Dhi Qar.
The General Commissioner of the Association, Scout Leader Ali Hussein Abdel Zaid, said: "The goal of the camp, which was named after Imam Al-Jawad (peace be upon him), is to prepare and train volunteer teams in preparation for the major Ziyarat in which millions of visitors flock to Karbala, according to an integrated program that includes several areas, including the health, volunteer, moral, intellectual and ideological fields".
He added, "The camp, which lasted for three days, was launched with a workshop in first aid, presented by the Al-Kafeel Academy for Rescue and Medical Training, and included the basic methods adopted to save life and provide immediate aid," noting that: "The camp is part of the community volunteer service program for the medical evacuation teams."